"Personally, I'd like to see more of our leaders take a technocratic approach to solving our biggest problems" – Bill Gates
PRINT-PACK-TECH INTERNATIONAL was founded by Mr. Surjya Ganguly in the year 2013 after having a rich and diversified industrial experience of over 25 years in the sectors of Printing, Publishing, Packaging, Manufacturing, Converting, Marketing and Sales (Domestic & International). With decades of immense knowledge and leadership skills acquired through working at managerial positions across various MNCs and corporations, Mr. Surjya Ganguly holds a vision to revolutionize the manufacturing sector by bridging the gap between technology and business needs through the incorporation of trust-worthy and affordable technological solutions thereby making the customers future leaders in their respective industries achieving excellence.
Our overseas Principals are renowned corporations having several years of valuable experience in their respective sectors of manufacturing and pioneer in developing innovative technological solutions like fully automatic product lines and leading-edge equipment. Having customers in various countries around the world for Printing, Publishing, Packaging, Corrugation, Converting, Plastics, Food processing, Pharma, FMCG and allied sectors, our Principals have a global footprint and are trusted by the customers all over the world.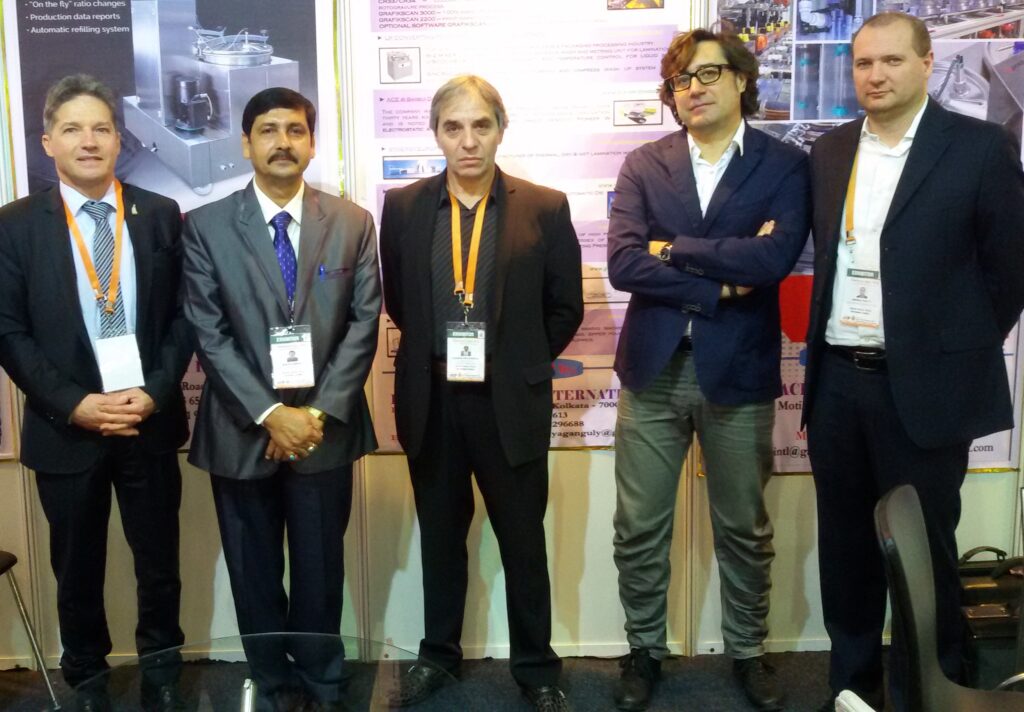 Our aim has always been to value the perception of our customers and emphasize more on understanding their business goals to come up with an effective solution for their needs by communicating them with our renowned and established overseas Principals holding years of expertise in devising efficient technological offerings and having the ability to transform any business into success.
We have an efficient after-sales service team for technical services & preventive maintenance of machines (T&C).
We also believe in growing through continuous improvement driven by the  Knowledge, Teamwork, Technology and Innovation.